PVTIME – On December 24, Jiangsu Akcome Science & Technology Co., Ltd. (hereinafter referred to as "Akcome" or "the company") and representatives from the Donghai County Party Committee of Jiangsu Province signed a 6 billion yuan investment agreement for the development of a 5GW PV module and 300,000 tonne aluminum products manufacturing project.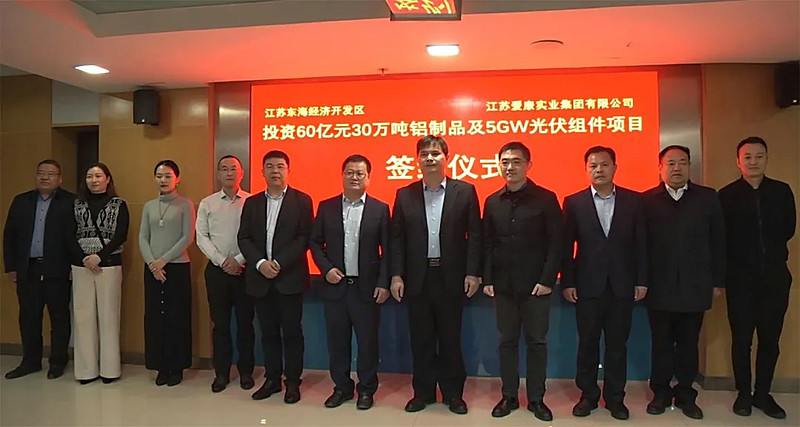 Signing ceremony for the investment agreement between Akcome and Donghai Economic Development Zone (Source: Akcome)
This project will be Donghai County's largest industrial project in terms of investment total. Zhang Qibing, Deputy Secretary of Donghai County Party Committee and County Mayor, pointed out that the signing is also one of great significance for strengthening the industrial chain of the East China Sea Economic Development Zone and accelerating the agglomeration of the Donghai Economic Development Zone. Zhang hopes that the two parties will use this signing as a starting point, continue to expand cooperation areas, and attract other related industries and projects to invest in the East China Sea region.
Zou Chenghui, Chairman of Akcome, said, "It is the care and support of the Donghai County Party Committee and the county government, as well as the high-quality services provided by the East China Sea Economic Development Zone, that have strengthened Akcome's confidence and determination to choose Donghai and take root in the East China Sea region. We will promote the efficient construction of the project, produce mutually beneficial results, and support the development of the East China Sea Economic Development Zone."