PVTIME – On October 13, Wuxi UtmoLight technology Co., Ltd. (hereinafter referred to as UtmoLight) held its Pre-A round of financing in Wuxi. This was UtmoLight's first external financing which was jointly led by Country Garden Ventures and Jiuzhi Capital.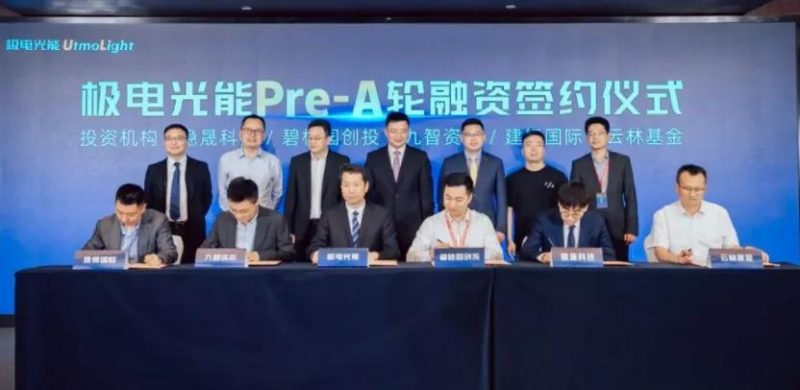 CCB International and Yunlin Fund participated in the investment while its controlling shareholder Wensheng Technology also made an additional investment. A total of 220 million yuan was raised for new projects. technology research, and development and trial production line construction.
UtmoLight is a new technology development company invested by Great Wall Holding Group. The actual controller is Wei Jianjun, the head of Great Wall Motors (SH: 601633).
According to the planning data released by UtmoLight on the same day, the company plans to invest more than 5 billion to build 6GW of production capacity at the start of 2023. The first phase will build 1GW in 2023, and then add 2GW and 3GW of production capacity in 2024 and 2025 respectively. By 2026, UtmoLight is expected to become the world's No. 1 perovskite module maker.
Yang Hongxin, chairman of UtmoLight, stated at the financing conference that in the first half of this year, the efficiency of perovskite modules independently developed by UtmoLight exceeded 20%, which was called a "milestone achievement" by Martin Green, the father of modern solar energy.