PVTIME – Yanmar Engine Manufacturing India Pvt Ltd (YEMI), a leading Japanese engine manufacturer based in Tamil Nadu, India, has signed a binding, long-term agreement with TotalEnergies to provide a 1 MWp solar photovoltaic (PV) system to its industrial engine production facility in India. This system will power about 30% of the facility's energy with green power.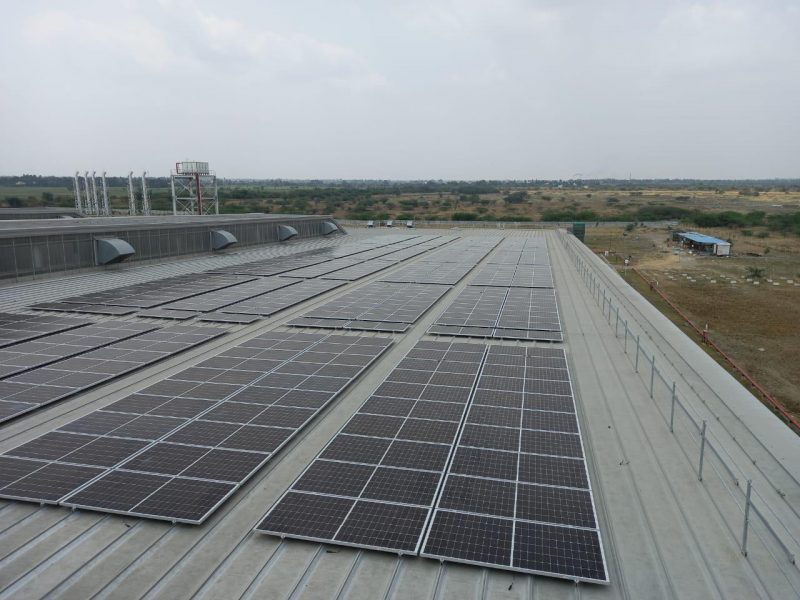 With over 2,200 of modules installed, the PV system will generate approximately 1,500 megawatt-hours (MWh) of renewable electricity annually, realising significant cost savings for YEMI and reducing the company's carbon footprint by about 1,200 tons of CO2 emissions, equivalent to more than 130 million smartphones charged annually.
Under the agreement, TotalEnergies will install and operate the PV solar system while YEMI will pay for the electricity generated for 20 years, without taking any upfront investments.
Varun Khanna, Managing Director YEMI said, "The installation of this solar photovoltaic generation system underscores Yanmar's longstanding commitment to sustainable operations. With this investment, we continue Yanmar's goal to realise a sustainable future with access to powerful, highly efficient, and affordable engine technologies as well as implementing systems that can make optimal use of diverse energy sources to reduce the burden on the environment."
Gavin Adda, Head of TotalEnergies Renewables Distributed Generation Asia said, "As the leading player in solar energy in the region, we are honoured to be the choice of Yanmar in providing renewable energy solutions that are cost-effective and reduce their carbon emissions. TotalEnergies provides its customers peace of mind from a technical, financial and commercial perspective. We are dedicated to being a long-term energy partner for Yanmar and welcome the opportunity to collaborate further in the future."