PVTIME – On January 8, the Commissioning Ceremony of the 1GW lightweight photovoltaic base of Sunman Energy(Zhenjiang) was held in Yangzhong City, Jiangsu Province, China.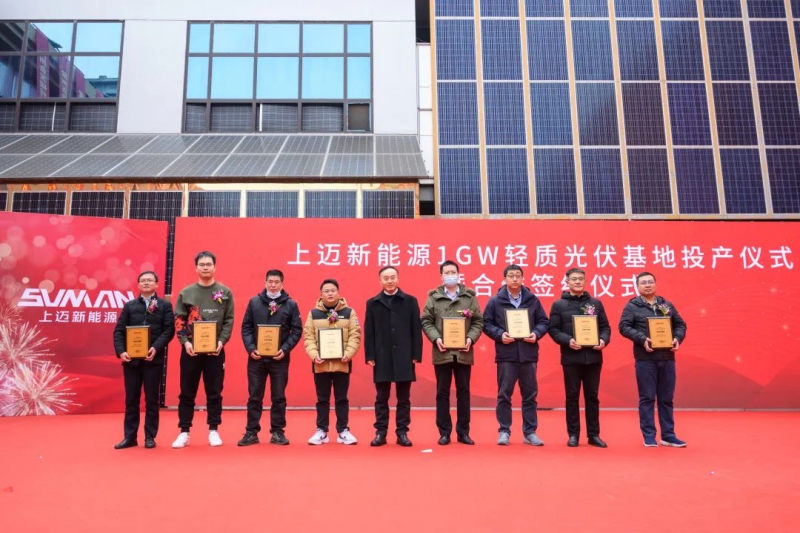 Sunman Energy mainly focuses on glass-free, lightweight flexible panel and provides professional and comprehensive services for international customers. Its new base will be the world's largest production base for lightweight modules. The products are designed to expand the application scenarios for distributed photovoltaic, with combining the advantages of traditional crystalline silicon and thin-film modules to achieve lightweight and ductility while ensuring the efficiency.
The project includes two phases, the phase I will be officially put into production in January 2022 and the phase II is expected to be put into production in June. The base will be complete with a research and development center, a standardized photovoltaic testing center, composite material production lines, and lightweight module production lines.
Academician Shi Zhengrong, Chairman of Sunman Energy, said that he is gratitude for the supports from the government of Yangzhong City, Zhejiang Province. He stated that Sunman will definitely reach production as planned and reach new achievements under the leadership of the board of directors of Sunman Energy, and with the hard work and excellence of the team. Sunman will not forget the original aspirations, strengthen the confidence, and work hard to make greater contribution to fulfill the goals of Sunman as well as China's dual-carbon goals, the take-off of the local economy, and the creation of a beautiful environment with blue sky and green land.