PVTIME – On June 8, Risen Energy Co., Ltd. (300118.SZ) disclosed an announcement on disposal of a subsidiary with 30 MW solar farm.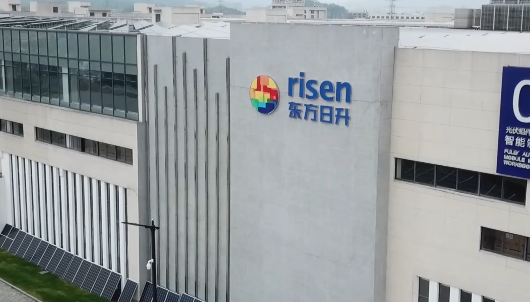 According to the announcement, Risen (Ningbo) Electric Power Development Co., Ltd., a wholly-owned subsidiary of Risen Energy, and CNNP Rich Energy Co., Ltd., a company focuses on the R&D of non-nuclear clean energy as a subsidiary of China National Nuclear Corporation, have reached an agreement on transferring 100% equity interest of Ningxia Xuning New Energy Technology Co., Ltd. held by Risen Ningbo to CNNP Rich Energy. The total value of the transaction is CNY 35 million. After the completion of the transaction, Risen Ningbo will no longer hold share in Ningxia Xuning.
What is more, Ningxia Xuning, the target company operates a solar farm with installed power generation capacity of 30WM in Yinchuan City, Ningxia Hui Autonomous Region, China. This particular solar farm, which will be transferred to CNNP Rich Energy the purchaser as well, was connected to the grid for commercial operation in December 2014. The power generation capacity of the power station was 45,715,300 kWh in 2021 and that was 10,483,200 kWh in January-March 2022.
Risen Energy stated that the transaction is an important step for it to achieve its development goal of "appropriate holding and rolling development" and to optimize its asset structure. Upon the transaction closing, the cash proceeds from it is considered to be approximately CNY 17.4576 million (tax included and subject to the final audit results), which will effectively reduce its financial risks and positively influence its future operation. Furthermore, Risen would like to launch new solar power stations with the cash derived from the transaction.