PVTIME – Recently, the 11MW distributed photovoltaic project of Rizhao Zhongxing Automobile Co., Ltd. has been completed. The project adopts 600W+ solar modules named 210 TITAN series 120 version ware provided by Risen Energy.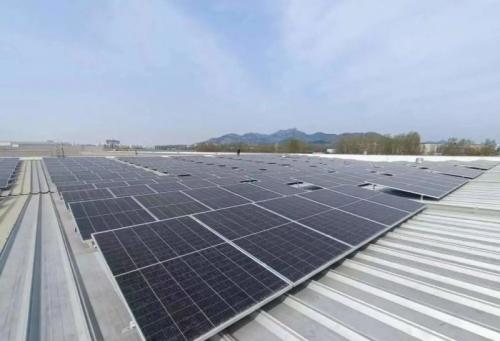 Rizhao Zhongxing Automobile, a leading vehicle manufacteror in China, was established in September 2017, with a registered capital of 1.5 billion yuan and a designed production capacity of 100,000 vehicles/year (double shifts). There are four main workshops used for stamping , welding, painting and final assembly in the factory, where the rooftops now are covered with solar panels for electricity supply.
Risen Energy has launched a series of products that can dramatically reduce the costs and carbon emissions for its customers. In addition, Risen Energy's 600W+ module adopts advanced technologies such as multi-busbar, half-chip technology, and non-destructive cutting, leading to upgraded mechanical performance, safety and stability.
Zhongxing Automobile is very pleased to cooperated with Risen Energy to develop a green economy industrial chain with clean energy in the region, and achieve the dual carbon goals as scheduled.