PVTIME – On April 18, PowerChina International Group Limited disclosed that it has signed a EPC contract with the government of Bosnia and Herzegovina for 132MW solar power project in Solbus in Bosnia and Herzegovina.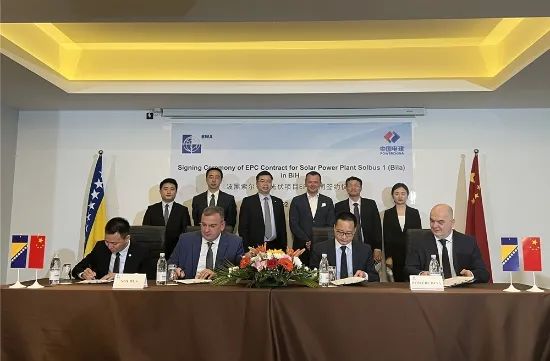 The Solbus solar power plant is located near Livno Airport, about 700 meters above sea level, where the site is open and flat with abundant solar irradiation. The plant is designed to be completed within 4 phases with an installed capacity of 450MW which is the largest photovoltaic power generation project in the country so far.
The first phase 132 MW is expected to provide about 180 million kWh of clean electricity every year once completed, promoting the transformation and upgrading of the energy structure of Bosnia and Herzegovina.