PVTIME – Recently, Ori-mind Investment Co.,Ltd., a boutique investment banking that focuses on new energy, semiconductor, and other industrial investments, has completed its investment in Jiangsu Sveck New Materials Co., Ltd (hereinafter referred to as Sveck), a leading photovoltaic film company.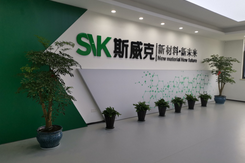 Sveck focuses on the research and development, production and sales of photovoltaic module packaging materials. The main products include transparent EVA film, white synergistic EVA film, POE film (including co-extruded EPE film) and other polymer films.
The reliability of photovoltaic modules for more than 20 years is mainly achieved by photovoltaic packaging films, which require high product stability although they are made from organic material. Sveck has always been pursuing excellence and technological innovation to provide the best packaging solutions for global photovoltaic module manufacturers, that in 2020, Sveck's sales in global photovoltaic film market accounted for nearly 18%, ranking the second in the world.
As "Carbon Neutrality" has become a global consensus, photovoltaics, which is one of the dominant clean energy sources, will play an important role in the future. Ori-mind Investment continues to be optimistic about Sveck's leading position and development prospects in the photovoltaic industry, will continue to support it, and unswervingly promote the realization of China's Dual-Carbon Goal.