PVTIME – Recently, Xiamen Grace Solar Technology Co., Ltd. (Grace Solar), a high-tech enterprise mainly engages in smart solar mounting system and photovoltaic products, announced that the 3.75MW ground and rooftop solar project, which the mounting system was provided by Grace Solar, was successfully connected to the grid in Armenia.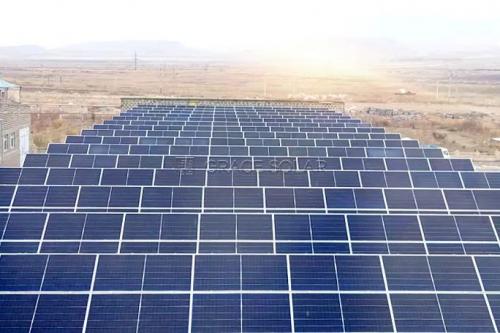 The project adopts Grace Solar's AG5+KY70+A solar mounting solutions that perfectly meet the installation requirement of the ground power station as well as that of the rooftops, not only dramatically reduced the LCOE but also unified the structure and style of the solar system in that power station.
The geographical advantages and supporting policies in Armenia positively influence the development of solar energy. Armenia is gifted with abundant sunlight resource as it is a mountainous country with about 90% of the country's areas are over 1,000 meters above sea level. Armenia, as one of the BRI (Belt and Road Initiative) countries, is expected to achieve better transport connections, greater economic integration and renewable energy for sustainable development. Renewable energy is playing an increasingly important role in Armenia's power structure, and the government has taken the development of clean energy represented by solar energy as one of its national strategic goals.
Grace Solar is professional for mountain photovoltaic projects. Its smart mounting system solutions are suitable for large-scale ground power plants in various terrains, and were selected by various slopes and wavy ground solar projects overseas. Grace Solar would like to provide high quality PV products and stable and safety mounting systems for customers in different terrain conditions to fulfill the low carbon goal while reducing the installation cost for the customers.