PVTIME – On October 30, at the Session I of the 16th G20 Leader's Summit, China's President Xi Jinping addressed the world via video link in Beijing.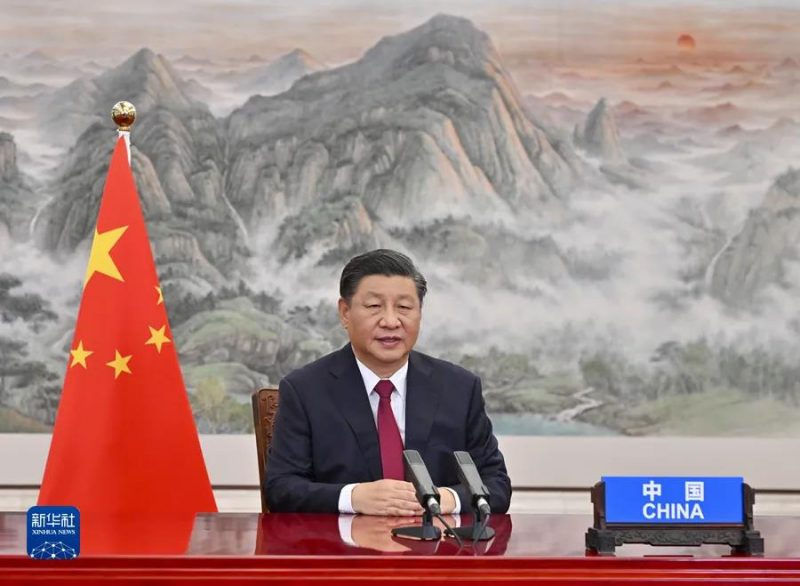 To uphold openness, inclusiveness and win-win cooperation, practice true multilateralism, and promote the building of a community with a shared future for humanity, President Xi would like to suggest working in five areas that includes:
1 work in solidarity to combat COVID-19.
2 strengthen coordination to promote recovery.
3 embrace inclusiveness to achieve common development.
4 pursue innovation to tap growth potential.
5 promote harmonious co-existence to achieve green and sustainable development.
In the fifth part, President Xi said that the G20 needed to uphold the principle of common but differentiated responsibilities, push for the full implementation of the Paris Agreement on climate change, and support a successful COP26 to the United Nations Framework Convention on Climate Change and COP15 to the Convention on Biological Diversity. Developed countries need to lead by example on emissions reduction, fully accommodate the special difficulties and concerns of developing countries, deliver on their commitments of climate financing, and provide technology, capacity-building and other support for developing countries. This is critically important for the success of the upcoming COP26.
President Xi also highlighted that China has always undertaken due international responsibilities commensurate with its national conditions. China has actively advanced the green transition of economy, and raised the ambition of climate actions on its own initiative. China phased out 120GW of installed coal-fired power generation capacity in the past decade. The construction of the first batch of wind and PV power plant with a total installed capacity of about 100GW was launched. China will strive to peak its CO2 emissions before 2030 and achieve carbon neutrality before 2060. China will honor its words with actions and join hands with all countries to pursue a path of green, low-carbon and sustainable development.