PVTIME – Recently, EGing Photovoltaic Technology Co.,Ltd. (hereinafter referred to as EGing)(600537.SH) issued an announcement on to raising no more than 1.302 billion yuan in total from the non-public offering of shares. The net proceeds after deducting the issuance expenses are planned to be invested in high-efficiency solar modules project with an annual output of 5GW in Changzhou City, China, and to supplement working capital and repayment of interest-bearing liabilities. The target of this issuance is Shenzhen Keenstar Investment Management Co., Ltd. (hereinafter referred to as Keenstar), the controlling shareholder of EGing, whose shares will exceed 30% of the total share capital.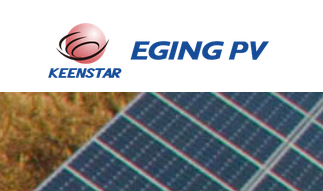 EGing stated that the shareholding ratio of Keenstar will be increased greatly this time, which is positive for its stability of control rights. Meanwhile, the financial support from Keenstar shows its confidence in EGing's sustainable and development.
EGing is a high-tech enterprise specializing in the development, manufacture and marketing of solar photovoltaic products. According to the 2021 semi-annual report that the company's 2GW high-efficiency photovoltaic module project has reached production, and the 3GW high-efficiency crystalline silicon cell project has achieved commissioning. To further the company's PV business, the funds raised by EGing will now be invested in Changzhou's high-efficiency photovoltaic module projects with an annual output of 5GW.