PVTIME – Recently, the distributed rooftop solar power system has been connected to the grid in Liuzhou Branch of FAW Jiefang Group Co., Ltd. (FAW)(000800.SZ), a wholly owned subsidiary of FAW Group, and the largest manufacturer of heavy trucks in China, focusing on innovations and breakthroughs in pioneering design, new energy vehicles, artificial intelligence, 5G application, new materials and process, and intelligent manufacturing.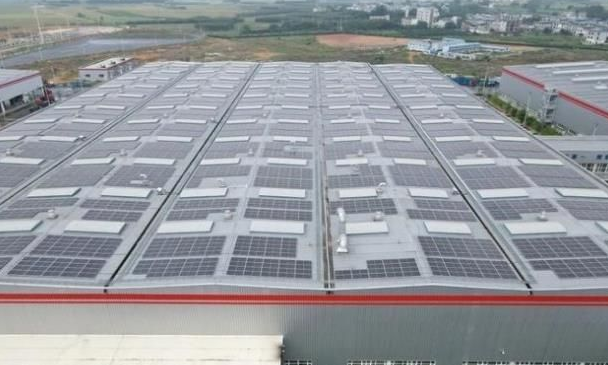 The workshop of FAW's Liuzhou Branch was designed with solar energy generation system, which applied on the rooftops of the factory and parking shed, with an installed capacity of 9.4MW. This self-generated green energy solution can meet 95% of self-consumption need for Liuzhou Branch so far, and will bring significant economic and social benefits. In the next 25 years, the total power generation of the PV system is expected to be approximately 212,299,000 KWH, with an average annual power generation of 8.49 million KWH, saving 84,900 MT of standard coal consumption, reducing about 6,369 MT of sulfide emissions, 3,185 MT of nitrogen emissions and 21,700 MT of carbon emissions.
FAW is very delighted with the renewable energy system to achieve its green manufacturing goal with environmental protection. FAW claimed that it expects to promote the energy transformation in commercial vehicle industry in China and even in the world to build a low-carbon transportation system with customers and cooperators.