PVTIME – Recently, A Launching Ceremony of the centralized construction of key projects in Changdu City was grandly held. After the Ceremony, a solar power plant with an installed capacity of the 3.3GW would start its construction, which will be the very first batch of clean energy base in Jinsha River upstream region, Sichuan Province, China, as well as the largest single photovoltaic plant in the world.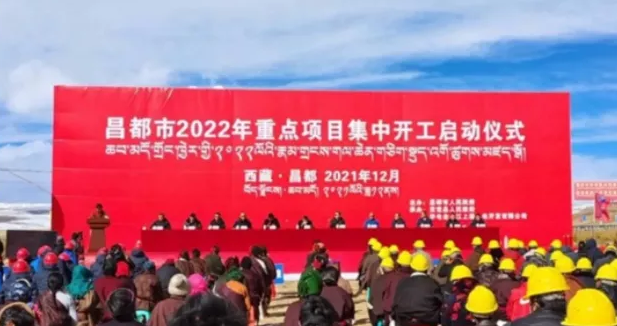 The whole project is one of nine clean energy projects listed in China' s 14th Five-Year Plan. The base will be integrated with agriculture and pastoral cultivation, with a total investment of 300 billion yuan and a combined generation capacity of 300GW.The first phrase is planned to be put into operation within the year of 2022. After the first batch of 3.3GW photovoltaic projects completed, it can generate 6.518 billion kilowatt hours of electricity each year, saving about 2 million MT of standard coal and reducing carbon dioxide emissions by 4.5 million MT in a year.
Meanwhile, the project is expected to increase residents' income, improving the production and living conditions of the local people, promoting economic development and rural revitalization.