This is the first external growth operation in Spain for the group.
This partnership sets a first joint milestone of 150 MWp ready to build by 2024, and a long-term goal of 500 MWp operational in Spain.
PVTIME – Technique Solaire has recently signed a long-term partnership agreement with Adamant Solar Iberica, a developer of photovoltaic projects based in Madrid.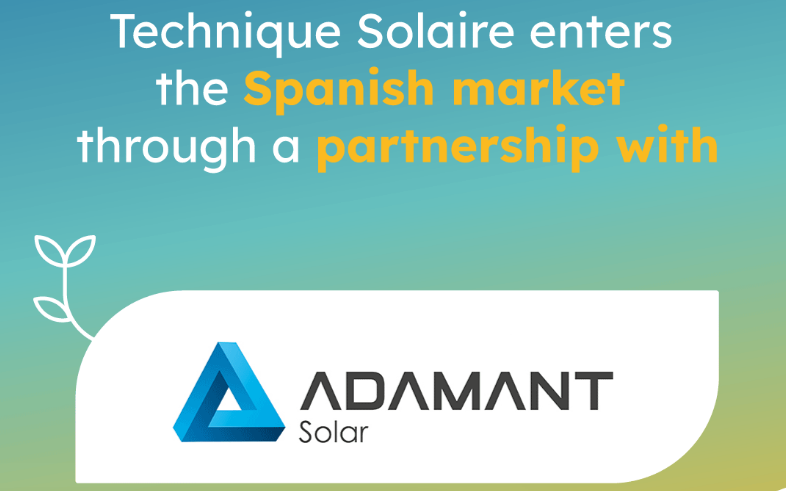 Adamant Solar will take care of project development, while Technique Solaire will bring its experience, team and financing resources. In line with Technique Solaire's strategy as an independent energy producer, assets developed under this partnership will be owned and operated by Technique Solaire.
The main purpose is the co-development of a portfolio of 150 MWp solar projects ready-to-build by 2024. The first projects are expected to reach this status by 2023, with the installations entering operation in stages from 2024 to 2026. In the long run, Technique Solaire and Adamant plan to develop and operate a much bigger portfolio in Spain.
This partnership will focus on the co-development of large-scale ground mounted subsidy-free solar PV projects, which are designed to make local impact from social and economic perspectives. However, the two partners do not exclude the development of large-scale floating projects, commercial- and industrial rooftops and solar car park canopies, in order to take advantage of Technique Solaire's extensive French experience in this field.
This partnership is a further step in Technique Solaire's international development strategy.