PVTIME – Recently, LONGi Solar signed a supply agreement with Atlas Renewable Energy to supply 122MW of Hi-MO 4 bifacial modules for a solar power plant in Antofasta region of Chile.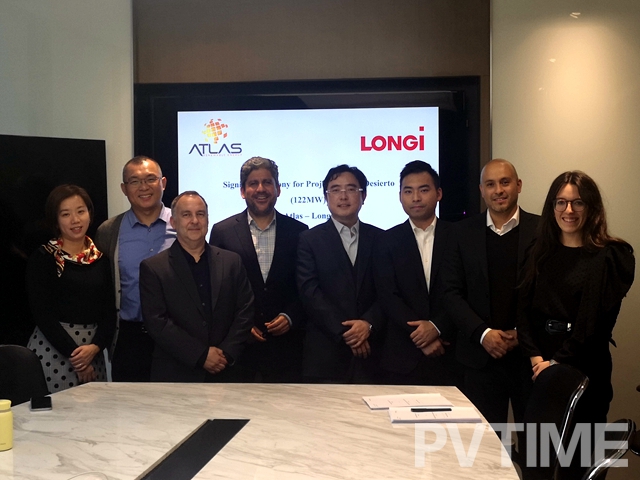 The 244MW power station will be constructed by Atlas Renewable Energy and is set to be put into operation in March of 2021. Upon completion, the plant will be the largest bifacial power generating project in Chile with an annual power generation capacity of 550 GWh.
The Hi-MO 4 modules selected for this project are well suited for mass production and coupled with bifacial technology, provide lower BOS and LCOE costs, especially in larger power stations. With the abundant local light sources of Latin America, LONGi's high-efficiency monocrystalline modules can maximize the the plant's power generation revenue through its outstanding performance as it has successfully done so for many other large-scale power stations in Latin America.
"We are very pleased to cooperate with Atlas. LONGi is confident that our reliable, high-efficiency bifacial modules will support the plant in becoming a benchmark for future bifacial solar projects in Chile. Together, LONGi and Atlas will promote the sustainable development of renewable energy in Latin America." Vice President of LONGi Solar, Fu Shijin, commented.