JinkoSolar (NYSE: JKS), today announced that its products underwent LeTID (Light elevated Temperature Induced Degradation) testing by Wind Power Systems Quality Test Center, IEE, and CAS. JinkoSolar P type mono-PERC solar cells and N type monocrystalline solar cells were tested at random on the production lines. Both products performed well by demonstrating solid anti-LeTID properties.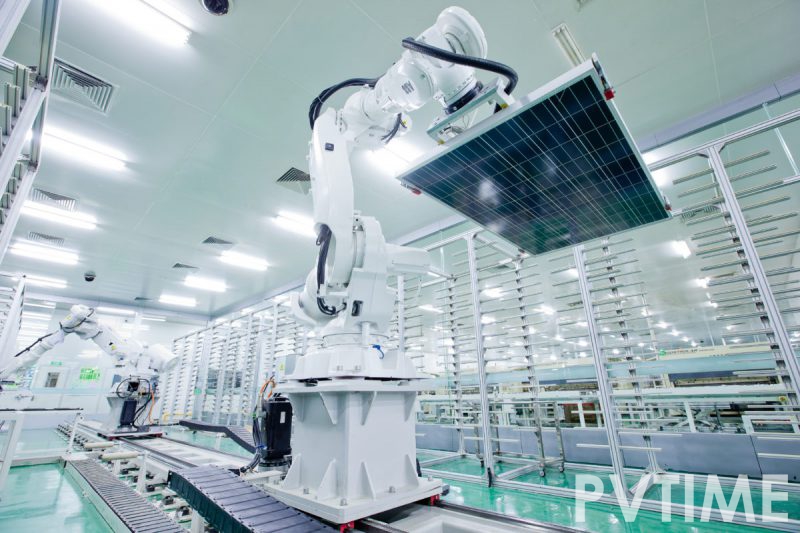 JinkoSolar leverages its cutting-edge LIR technology, vertical integration and has continually tried to further reduce the oxygen and metal contents in its silicon wafers. As a result, JinkoSolar P type mono-PERC solar cells efficiency only degraded around 1%, and the N type monocrystalline solar cells efficiency only degraded 0.2% during the test; more than 50% below the average of the disclosed data in the industry[1]. The solar cells were tested under conditions of 75°C, 1000W/m2 and 500h testing time. The method for testing anti-LeTID will be incorporated into the forthcoming IEC 63202-1 standard (The "Standard"). Dr. Jin Hao, JinkoSolar Vice President, is the Standard's Chief Editor and Chair of the IEC/TC82 Standards Workgroup. This Standard has also been verified by VDE and Intertek, two authoritative certification authorities.
Dr. Jin Hao, Vice President of JinkoSolar commented: "The LeTID of modules is a result of the degradation of solar cells, including both LID and LeTID of cells. The testing method employed was conducted outdoors and is referenced in the Standard. The strong testing results of JinkoSolar's monocrystalline products were a result of the Company's sustained and large investment in R&D. JinkoSolar's technical capabilities continued to increase the reliability of its products and the return on investment for its clients."