GLOBAL HEAD OFFICE INCORPORATING FEATURES OF PRODUCTION, COMMERCIAL AND R&D TO BE OPENING SOON
PVTIME – On October 21st, Heraeus Photovoltaics announces the initiatives of strengthening its global market position. The world's leading supplier of metallization pastes for the photovoltaic industry is developing a new site in Minhang, Shanghai and is massively increasing its production capacities to meet the growing demand in the photovoltaic industry, which, according to experts, will increase in the coming years.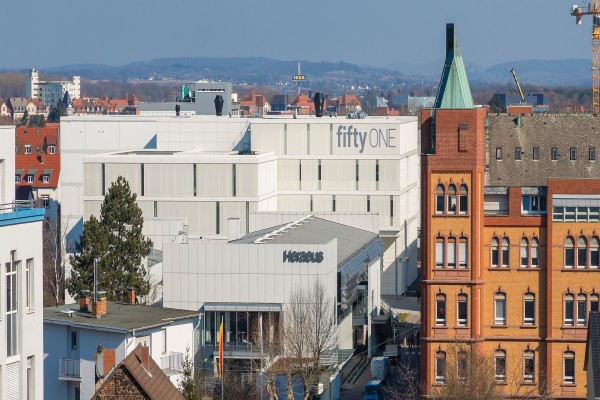 The entire fleet of R&D facilities in Shanghai innovation center will be moved into the new head office building; in addition, purchase of advanced experimental equipment and introduction of sufficient high-level talents are intended to expand global R&D center's capacity and enhance overall scientific research strength. Once the new production site has been put into use, HPT's annual silver paste manufacturing capacity will be up to 3000 tons per year.
"Heraeus Photovoltaic is very confident in the future of the PV industry. Our new site will enable us to work even closer with our customers and will allow us to innovate faster," says Wen Zhou, President of Heraeus Photovoltaics.
In a global context where countries are striving to achieve carbon neutrality, Despite the outbreak of COVID-19 worldwide in the recent years as well as a dramatic increase in poly-silicon pricing, global photovoltaics installed capacity hasn't been significantly impacted but presents strong trends of continuing growth on an annual basis instead. In accordance with forecast from a well-known marketing consulting firm, global additional photovoltaics installed capacity could be reaching 167GW and 190GW in 2021 and 2022 respectively. Moreover, market demand will continue to grow at high levels, with mid-long term estimated data against period of consecutive fiscal years 2023 – 2025 up to 208GW, 229GW and 252GW each.
As a German family-owned business with a history of over 300 years, Heraeus Group provides a mix of diversified and cutting-edge products for a wide range of industries worldwide and meanwhile attaches great importance to China market. It could even be traced back to 1994 when the first affiliate company was founded in mainland China by Heraeus. Being one of the most critical and energetic business units in the group, Heraeus Photovoltaics is dedicated to supplying high performance metallization conductive silver pastes to global solar cell manufacturing community geographically concentrated in Asia, by leveraging on progressive technological innovation, continuous R&D investment and highly localized production. As a global market leader, Heraeus Photovoltaics has been developing excellent products for years through strategic partnership with customers and constant breakthrough in silver paste material technology realm and meanwhile building up good reputation in industry.