Frankfurt Listing Will Expand Global Awareness for the Company and its Offerings
PVTIME – First Tellurium Corp. (CSE: FTEL) (the "Company" or "First Tellurium"), is pleased to announce that its common shares have been accepted for listing on the Frankfurt Stock Exchange (FSE) under the trading symbol (G1J.F) The Company's common shares will now be cross-listed on the Canadian Stock Exchange (CSE), The OTC Markets (OTC) and the Frankfurt Stock Exchange (FSE).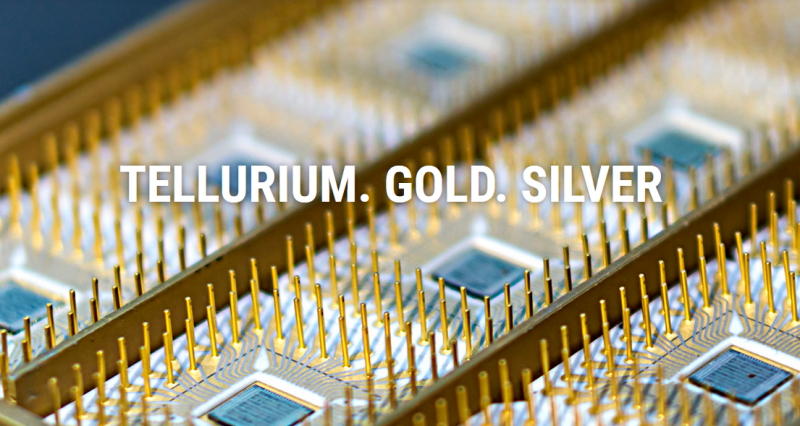 This cross-listing is a significant milestone for the company, it opens up the opportunity for
investment by institutional and retail investors across Europe while increasing potential trading liquidity and market awareness for the company.
The Frankfurt Stock Exchange (FSE) is one of the world's largest international trading centers for securities. Operated by the Deutsche Boerse AG, FSE, is the largest of Germany's seven stock exchanges, and is responsible for approximately 90 percent of all securities traded in Germany. The FSE facilitates advanced electronic trading, settlement and information systems and enables cross-border trading for international investors.
"The interest and demand of Tellurium is global," explained Tyrone Docherty, CEO of First Tellurium. "This new Frankfurt listing will provide awareness of our company to new potential investors and customers throughout Europe. Going green, is also a global phrase, there is no doubt that tellurium has a significant role to play this goal, from solar panels to semiconductors and new battery technologies tellurium is finding its home."
In continuing its corporate awareness initiatives through 2022, First Tellurium has engaged the consulting and media advisory services of GRA Enterprises LLC. GRA has been engaged for a term of additional 6 months, for a fee of USD $50,000. GRA is located at 55 Dorothea Terrace in Belleview NJ. Contact Gerald Adams, 973.277.7674. As well the company has engaged Stephan Lindam of Aktiencheck.de AG based in Germany for the sum of 50,000 Euros to assist with corporate awareness with a focus on Europe, contact stephan.lindam@aktiencheck.de.