PVTIME – A consortium formed by China Energy Construction International Corporation and Anhui No. 1 Electric Power Construction Co., Ltd. signed an EPC contract for the Karagist 100 MW photovoltaic project with Ukraine's Energo Impulse through a virtual meeting on September 8.  This is the first photovoltaic power plant project signed by an international company in the Ukrainian market.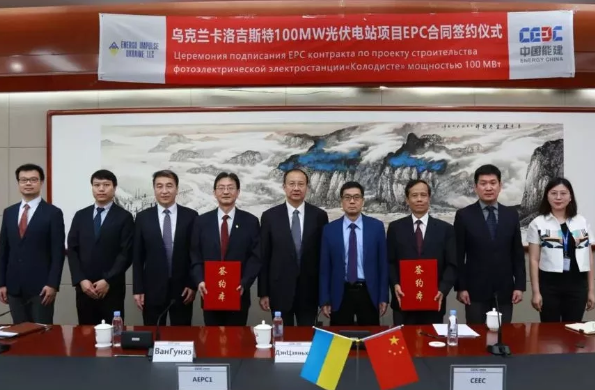 The contract amount for the project is USD 100 million. China Energy will be responsible for the design, procurement, construction, and commissioning of the 100MW photovoltaic power station. The project will utilize high-efficiency monocrystalline monofacial photovoltaic modules and will be directly connected to the local power grid after completion.
2021 marks the 10th anniversary of the establishment of the China-Ukraine strategic partnership. In June this year, China and Ukraine jointly signed an agreement on deepening cooperation in the field of infrastructure construction. The signing of this project is the latest achievement of China- Ukraine joint construction of the "Belt and Road" towards high-quality development and is also a model for the practical implementation of infrastructure construction cooperation between the two countries.
After the project is completed, it will bring clean energy and new job opportunities to the local area, improve the power supply situation in the surrounding areas of the project, and make a positive contribution to the optimization of Ukraine's power system layout.