PVTIME – Recently, Dongguan CSG Solar Glass Co., Ltd. (hereinafter referred to as "Dongguan Solar" or "CSG") successfully commissioned its lightweight and high-efficiency bifacial glass processing production project (hereinafter referred to as "G12").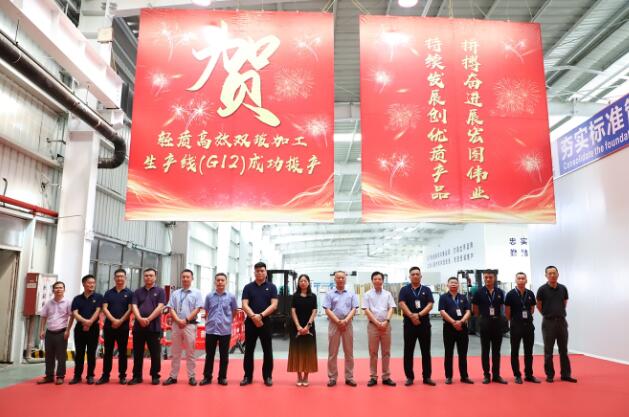 The G12 project was developed for a total investment of more than 70 million yuan. The design concept of the production line is more cutting-edge and advanced as it fully considers the market demand of photovoltaic glass and the development trend of the industry. The successful commissioning of the G12 line will bring 12 million square meters of new annual processing capacity to Dongguan Solar, and lay a solid foundation for it to meet the product quality requirements and needs of high-end customers. It is not only an important milestone in the sustainable development of Dongguan Solar but will also play an important role in further enhancing the market competitiveness and industry influence of CSG while promoting the improvement of the company's efficiency.
CSG has been heavily involved in the photovoltaic glass industry for more than 10 years. It is one of the earliest companies to engage in photovoltaic glass production in China. It has mature technical personnel accumulation and production management experience, obvious technical advantages, and an industry-leading yield rate. In 2020, in order to further enhance the company's competitive advantage in the field of photovoltaic glass, the company began to build a new light-weight and high-transparent panel manufacturing base for solar equipment in Fengyang, Anhui, new photovoltaic glass processing lines in Dongguan and Wujiang bases, and new photovoltaic glass production lines in its base in Xianning.
In the era of carbon peak and carbon neutrality, with newly added and existing supporting processing lines, Dongguan Solar's photovoltaic glass business will become its new breadwinner.