PVTIME – On April 12, The United States Securities and Exchange Commission (SEC) added 12 more US-listed Chinese companies to a delisting watchlist, as refusal to allow American officials inspect related auditor's working papers of the companies. Daqo New Energy Corp. (NYSE: DQ), a leading manufacturer of high-purity polysilicon for the global solar PV industry, was on the list, facing delisting risk.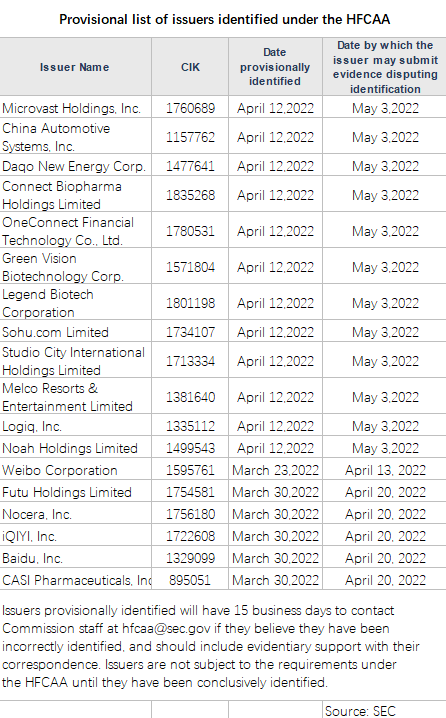 In 2020, Trump's administration required US-listed foreign companies to be inspected by the US Public Companies Accounting Oversight Board (PCAOB), under the Holding Foreign Companies Accountable Act (HFCAA), or be expulsed from the American stock exchanges after three consecutive years of non-compliance. 
Daqo New Energy stated in an announcment released on April 13 that the delisting may be resulted from its filing of the annual report on Form 20-F for the fiscal year ended December 31, 2021. As being identified by the SEC under the HFCAA, Daqo New Energy has been actively exploring possible solutions to best protect the interest of its stakeholders and will continue to comply with applicable laws and regulations in both China and the United States.
"It is a normal procedure for the US regulator to enforce the HFCAA according to the SEC. Whether the companies added to the list would be delisted will depend on the result of the negotiation between China and the US over their cooperation in audit regulation," a spokesman of the China Securities Regulatory Commission (CSRC) has stated in March.