PVTIME – Founded in 2005, ReneSola is a high-tech renewable energy enterprise focusing on the research and development, manufacturing and sales of photovoltaic modules, with independent import and export trade rights, providing customers with green energy technologies and solutions, and providing the highest quality green energy products and online services to global EPC, installers and green energy projects. "ReneSola" brand trademark has been widely recognized by the international market, and ReneSola Co., Ltd. is the sole legal owner of the "ReneSola" trademark.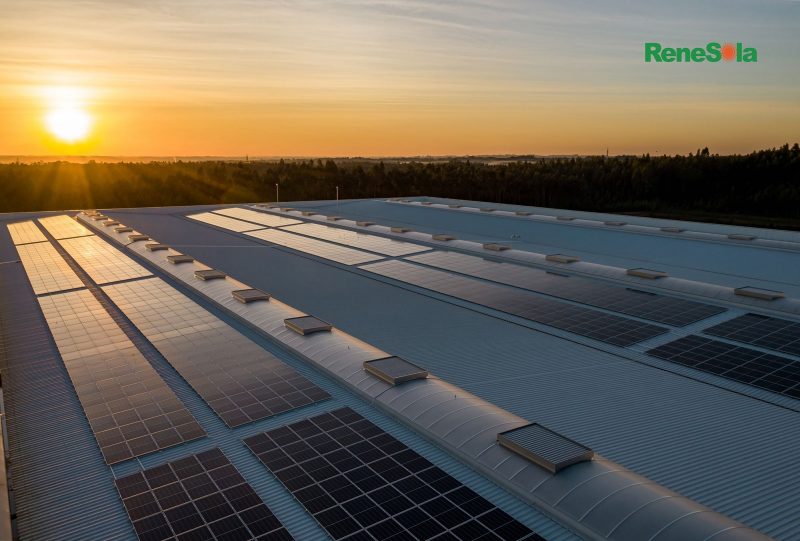 Recently, our company has found a number of suspected counterfeiting of our "ReneSola" trademark and name to carry out business, misleading users and partners, taking shoddy and fraudulent use of our brand to sell inferior quality non-renesola products to customers. The malicious infringement behavior of individual enterprises has seriously damaged our brand image and corporate reputation. Our company reserves the rights to make complaints and reports to safeguard legitimate legal rights and interests.
In this regard, our company solemnly declares the following:
Our company is one of the leading enterprises in the industry standardization, has been widely recognized in the industry, all customers log in "www.renesola-energy.com/download/7100879.html" to update the datasheet officially published by "ReneSola" and use this as the standard, and the previous product datasheet is no longer used.
Our business company in China includes: ReneSola Co., Ltd.
All ReneSola component distributors are officially certified by the brand
Qualification certificates are requested by the majority of customers to consult, and distributors must provide it.In the event that the official certification qualification certificate cannot be provided, it is regarded as a counterfeit and shoddy distribution channel, and the illegal operation of Renesola products constitutes infringement, and our company reserves the right to further pursue its legal liability.
If some companies use the "ReneSola" brand without our permission
and fraudulently use the "ReneSola" trademark to market in the region, Our company will pursue the legal liability of the relevant company in accordance with the International Trademark Law, the Anti-Unfair Competition Law and other laws and regulations, and require the relevant companies to compensate our company for all losses.
Welcome the majority of clients partners, people collect and provide infringement on the company's brand. We sincerely thank you for the information on the image and rights and the report of various illegal business activities that counterfeit and imitate the company's brand.
Contact information for reporting and inquiry
Email : sales.cn@renesola-energy.com
Hereby certify!
Renesola Co.,Ltd
June 9th, 2022