PVTIME – Recently, Huaneng Renewables Corporation Limited, a subsidiary of Chinese state-owned enterprise China Huaneng Group, Launched its five photovoltaic projects in Baoshan City, Yunnan Province, China.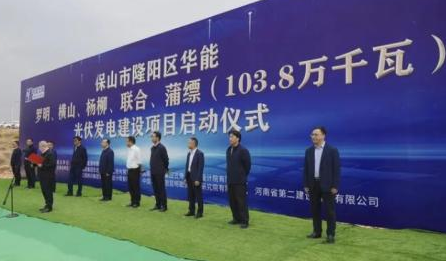 These five projects located in five counties of the City, with total planned power generation capacity of 1.038GW and a total investment of 6.2 billion yuan. All the filing, preliminary procedures and preparations of these five projects have been completed so far, and are scheduled to be put into operation within the year of 2022. Once upon completion, the total annual power generation capacity of the five solar projects is expected to be 1.75 billion kWh, with an estimated annual output value of 587 million yuan and annual tax contribution of about 80 million yuan.
In addition of a 62MW Huaneng solar project started in the near region in November 2021, a total power generation of 1.1GW of electricity in the region will be fulfilled, avoiding approximately 5 million MT of standard coal burning every year. These renewable energy projects would bring benefits to local economy as well as environment.