PVTIME – According to LONGi's latest silicon wafer guidance released on January 16, the price of its silicon wafers will increase across the board.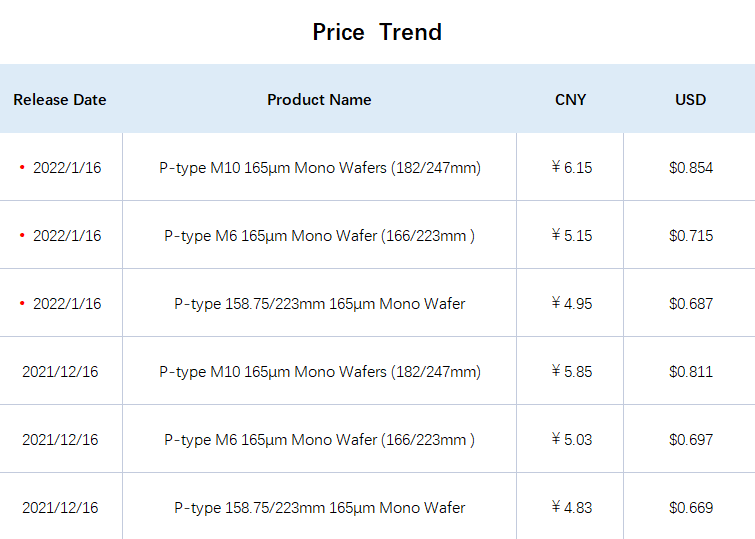 LONGi's price trend on January 16 2022 and December 16 2021(Source: LONGi)
The price for LONGi's P-type 158.75/223mm 165μm wafers has increased by 2.5% to 4.95 yuan/piece, and the price for its P-type M6 wafers (166/223mm and 165μm) has increased by 2.4% to 5.15 yuan/piece. For the P-type M10 wafers (182/247mm and thickness of 165μm), the cost will be 6.15 yuan/piece, an increase of 5.1% from December 16, 2021.