PVTIME – On March 18, East Hope Group, a Chinese company active in the agribusiness as well as chemical and non-ferrous metal industries, launches New Energy Material Project in Shizuishan, Ningxia Hui Autonomous Region, China.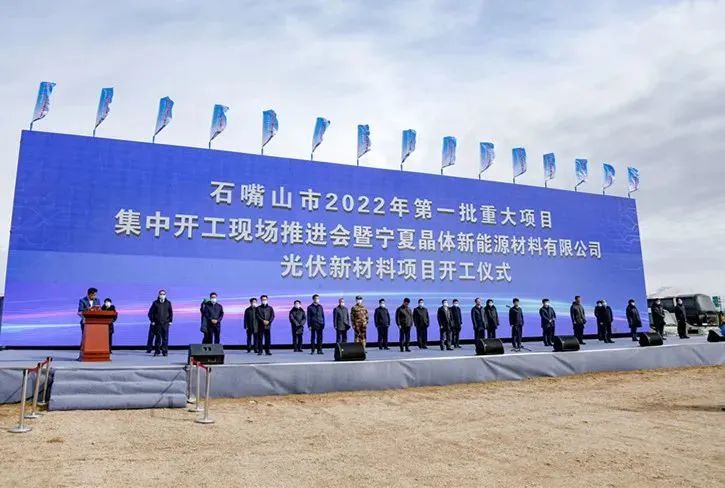 East Hope Group intends to build a new energy and industrial development cluster for photovoltaic new materials and invest in the construction of photovoltaic new materials, new energy, modern agriculture and other integrated circular economy projects cover the upstream and downstream of the PV industrial chain with a total investment of 150 billion yuan, to achieve estimated annual output of 400,000 MT of high-purity crystalline silicon, 490,000 MT of industrial silicon, monocrystalline, silicon wafers, solar cells and modules.
In the first phase, the project will bring on line 125,000 MT/year of polysilicon production capacity, and 145,000 MT/year of industrial silicon, 10GW of monocrystalline, 10GW of chips, 10GW of cells, and 25GW of solar modules. Meanwhile, 10,000 jobs will be offered, and the annual output value of the project will reach 90 billion yuan upon completion.